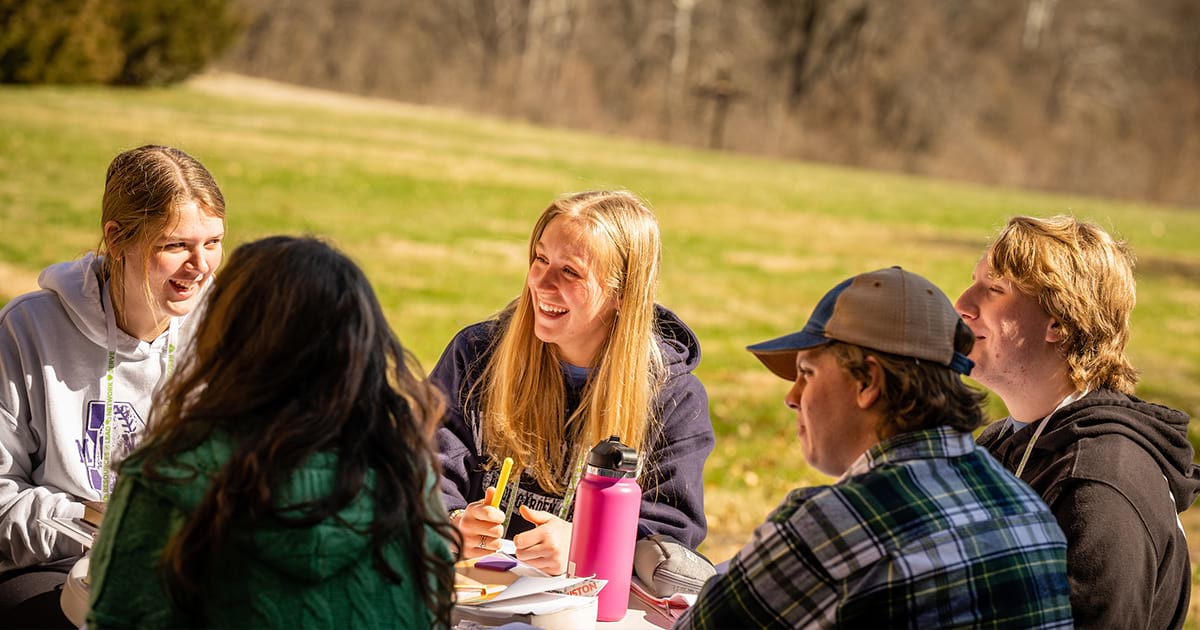 Each spring, Lutheran Church—Missouri Synod (LCMS) youth from around the country gather for YouthLead, an annual youth leadership training retreat hosted by LCMS Youth Ministry. During the training weekend, an executive team of six youth who are elected every three years teaches the curriculum to the other youth attendees, who are selected by their districts and congregations. Those attendees are then equipped to go back home and teach the curriculum to other youth.
This year's training was held March 16–19 at the Pallottine Renewal Center in St. Louis. Almost 100 teens and chaperones took part, studying this year's topic: "Making Saints of Us All: God's Work Through Spiritual Practices." The training included videos and discussion on Confession and Absolution, reading Scripture, prayer, and the Divine Service.
Elaina Delaney and Kaitlyn Pullin represented the LCMS Ohio District at the event. In a reflection written for the district, Delaney said she learned strategies for praying and leading a devotion. "I got to meet new people in my discussion and devotion planning groups," she said. "I loved learning about leading a devotion because when my group did theirs, it helped me overcome my fear."
Pullin also appreciated time to "meet in our … devotion groups. … I learned so much about how to truly lead others, and I can't wait to take what I learned and … teach it to others. …  I met so many amazing people and made … memories that will … last a lifetime."
A second YouthLead training is scheduled for July 28–30 — the first time there will be two trainings in one year. Learn more at lcms.org/youth-ministry/youthlead.
"YouthLead training is always a great joy for me," said Julianna Shults, LCMS Youth Ministry program manager. "These teens and the adults who support them come ready to learn, pray and be equipped for service in their congregations and communities. As an adult, I am always impressed by how God is working in and using these young leaders in powerful ways."
Posted May 16, 2023