The Disability Network of Lutheran Services in America (LSA-DN) is sponsoring its first-ever conference on disability ministry this fall. The conference is set for Oct. 23-25 at the Airport Marriott in St. Louis under the theme "One God One Call."
The three-day event is designed to meet the needs of pastors, parents, and volunteer teachers who serve individuals or have children with disabilities, and will focus on four major areas:
including people with developmental disabilities in the life of the congregation;
reaching out with the Gospel to those with disabilities;
making congregations more accessible to the disabled; and
providing Christian education to people with special learning needs.
The conference will feature keynote presentations by Jill Schumann,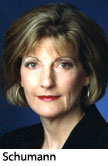 president and CEO of Lutheran Services in America, and Dr. Richard Bimler, past president of Wheat Ridge Ministries.
Rev. Matthew Harrison, executive director of LCMS World Relief/Human Care, will lead a breakout session titled "Expressing the Mercy of Christ In Ministry to and with Persons with Disabilities."
LSA-DN is a national network of faith-based providers that serve individuals with developm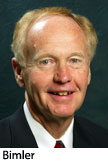 ental disabilities. Member organizations include Bethesda Lutheran Homes and Services, the Mill Neck Family of Organizations, and many others.
"This conference is a chance for congregations to join with Lutheran disability organizations in lifting up this important area of ministry," said Rev. Earl Bleke, Bethesda's chief religious life officer and conference committee chairperson. "It's time to learn and to share with people who have a wide variety of experiences."
Conference registration is $150 per person. For more information, contact Tom Heuer, Bethesda's coordinator of outreach programs and services, at (800) 369-4636 or ncrc@blhs.org.
Posted Aug. 3, 2006