March 1 is the deadline for congregations to submit a grant request to Wheat Ridge Ministry's Good Samaritan Grant Program.
Wheat Ridge, in partnership with Lutheran Immigration and Refugee Service, offers the grants to encourage the development of new programs and services for immigrants and refugees.
The Good Samaritan Fund was established in memory of LCMS pastor Dr. August Bernthal,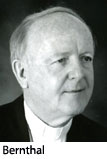 whose congregation in Winter Haven, Fla., helped resettle more than 350 refugee families. Bernthal, who died in 2004, served as chairman of the LIRS Board of Directors for 22 years.
The fund awards grants of up to $5,000 each to enable congregations to develop support services for immigrants and refugees beyond the initial stages of resettlement. Applicant congregations are expected to contribute at least 25 percent of the project cost, either in cash or in-kind support.
Last year the fund awarded grants totaling $75,000 to 20 Lutheran congregations nationwide to help seed a variety of programs including citizenship classes, literacy projects, children's summer and after-school programs, drivers education, and employment and entrepreneur training.
For more information, or to download an application, visit the LIRS Web site at www.lirs.org or contact Pam Bloom at (410) 230-2875 or pbloom@lirs.org.
To make a contribution to the Good Samaritan Fund, contact Wheat Ridge Ministries at (800) 762-6748 or www.wheatridge.org, or LIRS at (410) 230-2786 or www.lirs.org.
Posted Feb. 9, 2007