In November, the Portals of Prayer editorial committee will be choosing authors for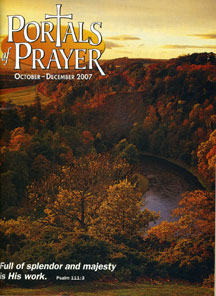 the 2010 issues of the devotion booklet. The committee is inviting all those interested in writing for Portals to submit four sample devotions — two on assigned texts, and two on free texts — as part of the consideration process.
Guidelines on how to submit samples, as well as a brief "author profile form," are available upon request by sending an e-mail to portals@cph.org. The deadline for submitting samples is Oct. 15.
Posted Oct. 2, 2007