If you're retired and interested in making a difference in the lives of others, "The 72 — Partners on the Road" invites you to consider serving on one of its evangelism teams.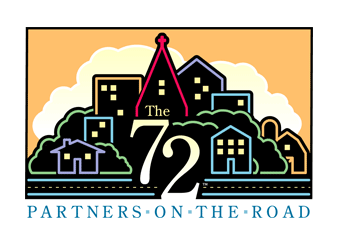 Now in its 12th year, "The 72" is a ministry of LCMS World Mission that uses trained volunteer teams to help congregations improve their outreach efforts.
Teams from "The 72" typically serve on location for three to four weeks. They work with congregation members to equip them to:
express their faith comfortably in daily conversation.
establish effective outreach-ministry goals.
organize publicity and promote events within the local community.
welcome and include guests into the worship and life of the congregation.
plan effective evangelism events.
organize a telephone-based ministry.
understand the components of an effective outreach ministry.
develop a small-group-ministry framework.
establish a strategy to connect with inactive members.
The congregation being served covers the cost of its team's housing, transportation, meals, and supplies.
The next training session for volunteers with "The 72" begins in February with at-home study. All those accepted into the program also will be expected to attend a five-day conference, April 27-May 1 at the Saint Paul Institute for Education in Concordia, Mo. Both individuals and couples are welcome to apply.
Dick and Jean Evers of Bradenton, Fla., who have served with "The 72" since 2001, say the experience has challenged them "in many positive ways," including strengthening their personal faith and allowing them to serve God as a couple.
Team member Ron Raschke of Athens, Ga., said, "I love being a part of 'The 72' because it has afforded me another opportunity to carry out my mission of sharing the Gospel in the world and training other gifted brothers and sisters in witnessing techniques.
"I have many stories to share about those I have met over my years serving with this ministry."
To request an application, call 800-433-3954, ext. 1286, or send an e-mail to the72@lcms.org.
To read more about "The 72 — Partners on the Road," visit the ministry's Web site at www.lcmsworldmission.org/the72.
Posted Dec. 4, 2008