Dr. Phillip A. Campbell, who has served the Synod's Board for Black Ministry Services for 16 years, most recently as its executive director, retired Nov.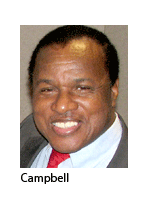 1.
Longtime LCMS Black ministry leader Dr. Frazier N. Odom of St. Louis began serving Nov. 10 as interim executive director. Odom, 71, retired in 2002 as pastor of Transfiguration Lutheran Church in St. Louis. He will direct the Synod's national Black ministry efforts until a permanent successor is found.
Campbell joined the Board for Black Ministry Services in 1992 as director of mission networking. In 2002 he began serving as interim executive director after Dr. Bryant Clancy retired; Campbell accepted a call to serve in that post permanently in May 2005.
Campbell, 65, said he had never expected to work for the Synod's national office and would have been happy to serve as a parish pastor his entire career. But he thoroughly enjoyed the past six years he spent as executive director, he said, especially working alongside LCMS World Mission staff. "[Missions] is where my heart always was. That's the real reason we're here — to reach out with the Gospel," he told Reporter.
"I gained a greater appreciation [for the Synod's national efforts] w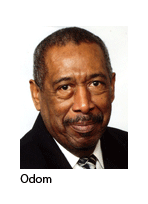 orking with the executives in this building," said Campbell, who joined his counterparts in regular meetings called by Synod President Gerald Kieschnick. Getting to know them "was tremendous," he said, and watching them respond to catastrophic events like Hurricane Katrina made him "proud of my church," he said.
Campbell said he regrets that his plan to raise more funding for Black ministry from Black Lutherans was not as successful as he had hoped, but the effort did bring in about $200,000, he said, which was used to help district Black ministries, fund the biennial convocation, and assist students and schools.
"It has been a beautiful, interesting challenge," he said of his position, and he may continue to serve the Synod's national Black ministry during his retirement by helping with fundraising and the recruitment of church workers — "areas where we really need help."
Campbell said he is looking forward to getting back into running, spending more time in warm climates, fishing, and perhaps finishing a novel he started some 15 years ago.
Posted Nov. 26, 2008