Concordia Publishing House is offering the children's picture book, The Christmas List, by Susan K. Leigh, for $6.99, now through Dec. 15. That's nearly half off the book's regular price of $12.99.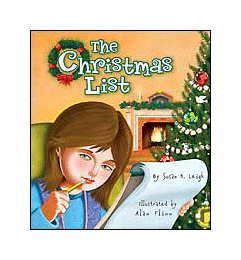 The Christmas List reminds children — who might be making their own gift lists — that Christmas is about more than presents. Written for children ages 6 to 9, the book relates the true meaning of Christmas — that God sent His Son to be our Savior from sin and to reconcile us with our heavenly Father.
To order The Christmas List (item number 56-2448YCL), call CPH at 800-325-3040 (mention code "YCL" to receive the special price) or visit its Web site at www.cph.org. Price quoted does not include shipping.
Posted Dec. 11, 2008