New from Concordia Publishing House are two new Christmas resource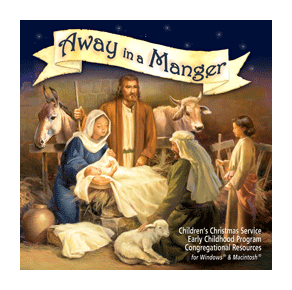 s:
The "Away in a Manger Christmas Service" ($39.99, item no. 351344WEB) is designed to give children opportunities to experience the birth of Jesus through drama, music, and prayer. Based on the popular Christmas carol, the service can be used in congregations and schools of any size, with any number of students. All of the Christ-centered materials in the program are on CD-ROM.
The "Away in a Manger Pastors Kit" ($26.99, item no. 155112WEB) offers resources for Advent services and a parish-wide Advent theme. Also included are a devotional book for the congregation, a bulletin, and a children's book.
To order any of these resources, contact CPH at (800) 325-3040 or via the Web at www.cph.org. Prices quoted above do not include shipping charges.
Posted Nov. 20, 2008