The fifth annual "Needs and Resources Forum" sponsored by Lutherans in Medical Missions (LIMM) will be held March 20-21 at the Crowne Plaza Hotel — Airport, St. Louis, under the theme "Reaching Communities for Christ with Health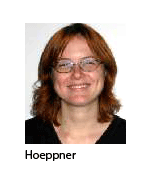 and Education."
The event is designed for medical and church professionals and anyone with an interest in medical mission work.
The featured speaker will be Michelle Hoeppner, executive director of the Concordia Welfare and Education Foundation in Hong Kong. Hoeppner has served as a member of the LCMS World Mission Asian Regional Team since 2002. Her recent work has included earthquake relief in Sichuan Province and the implementation of a community health education program in Cambodia.
The annual forum is sponsored by LIMM, an LCMS Recognized Service Organization, and receives funding from LCMS World Mission, LCMS World Relief and Human Care, and Baltimore-based Lutheran World Relief.
Registration is $40 for Friday only, $100 for Saturday only, or $120 for both days. Couples may register for the entire conference for $200 total. Full registration includes two dinners and a lunch.
Lodging is available at the Crowne Plaza for $67 per night, which includes breakfast and airport shuttle.
A registration form is available online at www.limm.org. More information about the forum, including additional speakers, will be available on the LIMM Web site in January.
For more information, send an e-mail to limm@limm.org.
Posted Nov. 6, 2008