Splashes of Grace — Devotions for Teachers is a new devotional from Concordia Publishing House that's written just for teachers. It's designed to imm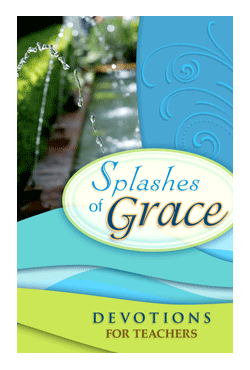 erse them in God's promises and grace, where they can find true refreshment and restoration.
The beginning of the school year can be a mixture of chaos and excitement for teachers, who are faced with tasks such as preparing the classroom, learning students' names, and reviewing curriculum.
With Splashes of Grace, teachers are encouraged to slow down and delight in God's grace as He freely offers it.
Written by Lutheran educators, the new devotional invites teachers to "see the Son through the joys, clouds, and downpours of your life's journey as a teacher."
To order Splashes of Grace ($9.99, item no. 12-4326WEB), call CPH at (800) 325-3040 or visit its online store at www.cph.org. Price quoted does not include shipping charges.
Posted Sept. 18, 2008