Concordia University Chicago, River Forest, Ill., announced that the National Council for the Accreditation of Teacher Education (NCATE) has conferred "National Recognition" on the university's graduate programs in educational le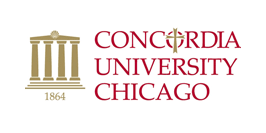 adership through its College of Graduate and Innovative Programs.
The recognition is a "highly sought distinction of excellence granted to select few programs across the country that meet the national accrediting body's highest and most rigorous standards for the preparation of educational leaders," according to a university press release.
Dr. Kevin Brandon, interim dean of the school's College of Education, said the university's programs received the highest marks in every category from the team of national experts in education leadership that reviewed Concordia's curriculum, faculty, and program data in a six-month study. A summary report of the review was released to the university Feb. 1.
Dr. Tom Jandris, dean of the university's College of Graduate and Innovative Programs, said, "This national recognition is awarded to very few programs across the country and is coveted by many of the nation's largest and most prestigious universities. It is a great honor for our university and the faculty in our educational leadership program who have worked to achieve this distinction."
"The Concordia University System commends Concordia University Chicago for its work in providing exemplary graduate programs in the area of educational leadership and for having its programs singled out by NCATE for 'National Recognition,'" commented Dr. Kurt Krueger, executive director of the LCMS Board for University Education. "All 10 Concordias offer high-quality programs in education, and it's gratifying to know that CU Chicago has received a national designation for excellence."
NCATE is a national accrediting body authorized by the U.S. Department of Education to determine which schools, colleges, and departments of education meet national standards in preparing teachers and other school specialists for the classroom.
The school's graduate educational leadership programs enroll more than 1,700 students — the largest number among all Illinois public and private universities — and its education leadership candidates achieve 100 percent completion in passing state licensure exams.

TeachHUB, an online resource center for educators through the K-12 Teachers Alliance, also recently cited the university's graduate programs in teacher and organizational leadership for superior academics. The organization recognized the school's "highly accomplished, innovative" faculty as leaders in their fields who are personally vested in challenging and supporting students, and cited the program's supportive advisers and mentoring.
Posted March 17, 2010