Registration is open for the 2010 National LCMS Children's Ministry Workshop, to be held Aug. 12-13 in Wausau, Wis.
The theme for the workshop, "INsideOUT," based on Psalm 78:4-6, is about "gathering and sending — the inhalation and exhalation of the church, the movement of the Spirit that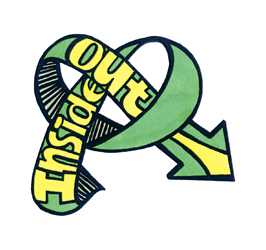 brings us together as people of God and disperses us to be about the mission of the church. That regular pulse — a sign of a healthy organism — includes ministry to, with, and through children," wrote Dr. Judy Christian, director of Children's and Family Ministry for the Synod, in describing the event to Reporter.
This first-time event is sponsored by LCMS District and Congregational Services Children's and Family Ministry and co-hosted by the North Wisconsin District and Trinity Lutheran Church in Wausau.
Developed in response to requests for annual training opportunities, the workshop is designed specifically for people who are leading and serving in various areas of children's ministry, including early childhood directors and teachers, volunteer teachers, directors of children's ministry, pastors, directors of Christian education, and directors of family ministry.
Highlights of the workshop include the sharing of ideas from experts in the fields of family and children's ministry, national prayer ministry, practical "hands-on" workshops, and exhibits. Michelle Thompson, community life executive director at CrossPoint Community Church, Katy, Texas, will be the keynote presenter.
Workshop sessions include creating local outreach opportunities, organizing systems and structures that put children's ministry on a firm foundation, equipping parents to nurture their children's faith, helping families become involved in service to others in their community, creating children's messages, and planning "family fun nights."
Noting that "many times prayer seems to be an afterthought to an incident in our personal lives or an event in our ministries," the workshop's leaders have determined that prayer will be a foundation of the event. Once a month, beginning in May, a prayer outline will be shared with nearly 1,000 LCMS district and national leaders, the workshop planning team and presenters, the 2011 National Children's Ministry Conference planning team, the Children's Ministry and Family Ministry Action Teams, and workshop participants.
Prayer partners are invited to adapt petitions for individual, family, or ministry settings and are encouraged to add personal petitions.
Registration for the conference is limited to 400 participants. The registration fee is $90 per person, which includes all conference materials, a dessert reception on Thursday, and a box lunch and snacks on Friday.
Conference participants should make their own housing reservations at one of two hotels. LaQuinta Inn and Suites, 1910 Stewart Ave, Wausau, 715-842-0421, is offering a conference rate of $57 for the first night and $72 for the second night based on double occupancy. Participants must mention the conference to receive the reduced rates.
The Plaza Hotel and Suites, 201 17th Ave., Wausau, 715-845-4341, is offering a rate of $62 per night based on double occupancy, when participants mention the North Wisconsin District.
Workshop details and registration information will be mailed in early May to congregations and schools. For detailed information and to register, go to www.lcms.org/children and click on "INsideOUT," call LCMS Children's and Family Ministry at 800-248-1930, ext. 1269, or e-mail patti.borghardt@lcms.org.
Posted April 29, 2010