Revs. Kenton and Nathan Wendorf — the husband and son of Lutheran Women's Missionary League President Janice Wendorf — are the authors of this year's "LWML Sunday" materials.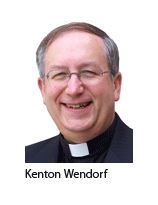 Rev. Kenton Wendorf is senior pastor of St. Paul Lutheran Church, Grafton, Wis., and son Nathan is assistant pastor at Our Savior Lutheran Church, McKinney, Texas.
The theme of the materials is "People of God … In the Word," from Psalm 119:105: "Your Word is a lamp to my feet and a light to my path."
While the first Sunday in October (Oct. 3 this year) is the traditional date for congregations to celebrate LWML Sunday, the obser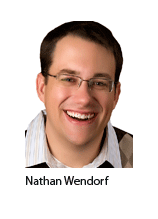 vance may be on any Sunday.
Packets of sample materials and order forms were mailed to all LCMS congregations in mid-July.
The new materials for 2010 include a Worship Service CD ($10, item no. 99005), with the full worship service, sermon, children's message and other information and materials.
Also available are LWML Sunday blank bulletins ($4.25 per 50) and preprinted bulletins ($5 per 50) in two sizes. All include offering envelopes.
A free DVD video clip that features President Janice Wendorf talking about the work of the LWML is included with any order of LWML Sunday bulletins or the Worship Service CD. The video may be shown to congregations and other groups.
Ideas for celebrating LWML Sunday include:
ordering "mite boxes" for congregation members, and "kids mite boxes" for Sunday- and day-school classes.
distributing Mustard Seeds devotions, LWML bookmarks and pencils, copies of the Lutheran Woman's Quarterly and invitations to the congregation's next LWML event.
recruiting LWML members to serve as greeters and ushers.
recognizing LWML members and "Friends Into Serving Him" LWML teens.
For more information about the LWML, visit www.lwml.org or call 800-252-LWML (5965) weekdays.
Posted Sept. 1, 2010