"What's a soul worth?"

That will be the theme pointing to the focus of teenage spirituality for "Youth Ministry 2011" (YM 2011) — LCMS Youth Ministry's annual conference for professional and lay youth workers — set for Jan. 4-6 at the Buena Vis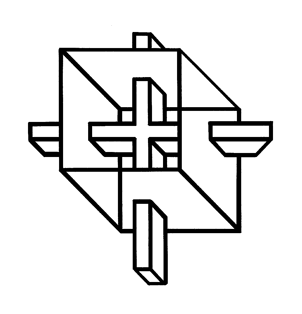 ta Palace hotel at Walt Disney World in Orlando, Fla.

For that focus on teenage spirituality, YM 2011 will explore the recent National Study of Youth and Religion and its implications for youth ministry "in our churches and Synod," according to a brochure about the event.

Presenters will include:
The study's director, Dr. Christian Smith, who is the William R. Kenan Jr. professor of Sociology and director of the Center for the Study of Religion and Society at the University of Notre Dame, South Bend, Ind.

Smith also is the author of Soul Searching: The Religious and Spiritual Lives of American Teenagers and Souls in Transition: The Religious and Spiritual Lives of Emerging Adults — both described in the brochure as "landmark works in the study of the spiritual and religious life of young adults."

Dr. Jacob Youmans, who directs the Director of Christian Education program at Concordia University Texas, in Austin. He will provide a "Lutheran look" at the National Study of Youth and Religion study.
Dr. Craig Oldenburg, director of Mt. Cross Lutheran Camp, Felton, Calif., who will lead "a very practical process of making the whole conversation mean something back home."
Smith's study will be introduced as the conference gets under way at 7 p.m. Jan. 4, and it will continue to be explored throughout the event that ends at 11:30 a.m. Jan. 6.
YM 2011 is open to anyone who works in or has an interest in youth ministry, including pastors, directors of Christian education, directors of Christian outreach, deaconesses, educators, laypeople and students.
The conference registration fee is $150, including an opening night reception and Wednesday lunch. However, that fee is $130 for those remaining for the inaugural conference of the National Association of Directors of Christian Education (NADCE) — Jan. 6-8 at the Buena Vista Palace.
Registration for YM 2011 may be completed online using a credit card at www.lcms.org/youth, or may be mailed in (using check or money order) with a registration form on a downloadable conference flier available at that website. Registration for the NADCE conference is being handled separately through that organization.
Hotel reservations may be made at the Buena Vista Palace at a special conference rate (for both conferences) of $109 per room, per night (based on double occupancy). For lodging at that rate, call the hotel at 866-397-6516 and mention Youth Ministry 2011.
Posted Sept. 1, 2010