According to Reformer Martin Luther, "Next to the Word of God, the noble art of music is the greatest treasure in the world."

Now the Kantorei of Concordia Theological Seminary (CTS), Fort Wayne, Ind., is adding to that treasure with their latest release, "He is risen indeed! A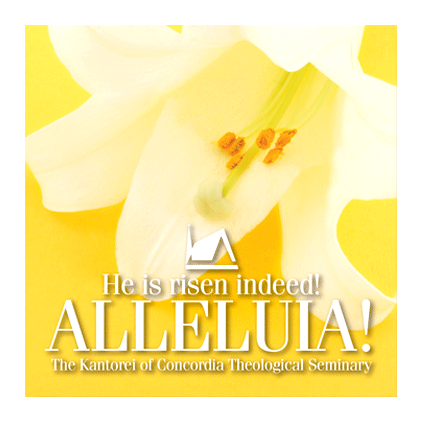 LLELUIA!"

The new CD offers more than an hour of music, with 19 selections including "I Know That My Redeemer Lives" and "Into Thy Keeping."

The Kantorei is directed by CTS Kantor Richard C. Resch, with organist CTS Associate Kantor Kevin J. Hildebrand.

"I think 'He is Risen Indeed! ALLELUIA!' is the seminary Kantorei at its best," said Resch. "It was a joy for me to produce a CD of the finest singing from Kantorei Easter tours going back to 2004. This is listening that is not only for Eastertide, but for the Christian it is good and right for all times."

Individual CDs are available for $15.95 each from the Concordia Publishing House bookstore on the CTS campus. To order, call 260-452-3108.

To order larger quantities — available at a reduced cost — contact the seminary's Music Department at annette.gard@ctsfw.edu or 260-452-2224. A quantity of five to nine CDs are available for $12 each, or $10 each for 10 or more.
Posted Nov. 10, 2011