Higher Things — an LCMS Recognized Service Organization — is holding two retreats in November.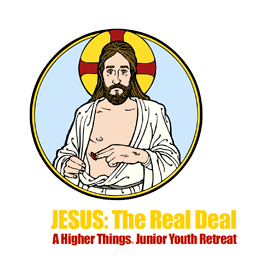 The first of those, titled "Jesus: The Real Deal," is set for Nov. 4-5 at Zion Lutheran church in Storm Lake, Iowa, for youth in Grades 5-8. The registration fee of $30 covers an overnight stay at the church and two meals.

The other retreat, titled "Something about Baptism," is scheduled for Nov. 11-12 at Zion Lutheran Church, McHenry, Ill. For high-school youth, this retreat's registration fee of $40 covers three meals and an overnight stay at the church.

Although such retreats are planned for Lutheran youth, adults also may attend them.

"Higher Things retreats are great opportunities for youth to learn together and make friendships, while daring to be Lutheran," said Higher Things Conference and Retreat Coordinator Sandra Ostapowich.

She added that congregation-based retreats like those in November include specific times for worship, Bible study and fun — modeling larger-sized annual Higher Things youth conferences.

Higher Things retreats are hosted and organized by congregations and may range in size from 20 to 300 participants. The three Higher Things Coram Deo youth conferences in summer 2011 drew more than 2,100 participants.

To register for the retreats or for more information about Higher Things retreats and conferences, visit www.higherthings.org. For information on scheduling a retreat in your area, send an email to retreats@higherthings.org.
Posted Oct. 26, 2011