By Paula Schlueter Ross
Taeryun Lee, a native of Seoul, South Korea, believes God has a plan for her.
Lee was not Christian when she arrived in the United States in 2005 to study at Kent State University in Kent, Ohio. But she started attending a Korean Presbyterian church to meet others from her country, and was baptized two years later.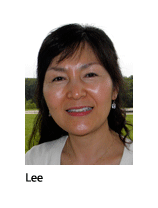 A busy nursing student and mother of two, Lee says she never had time to read the Bible. But when a cultural misunderstanding caused her to have to wait a year to get her nursing license after graduation, she spent that year attending Bible study up to six times a week and getting closer to God.
She "read the Bible every day," she said, "and grew out my faith. And I met many good Christians … and they all prayed for me."
Lee passed the nursing exam in April, and says she is grateful for her year of Bible study because, while she lost money she might have earned working, "I earned [something] much, much more valuable" — a stronger faith.
"That is the best plan God had for me," she says through tears. "And I believe Jesus will always take care of me and love me."
Lee was among 16 international students from Chile, China, India and South Korea who attended a free retreat May 15-22 at the Sojourn Christian Retreat center in Dittmer, Mo., some 30 miles south of St. Louis. The In-Depth Bible Seminar for International Students is sponsored annually by International Student Ministry (ISM) Inc., an LCMS Recognized Service Organization based in Stevens Point, Wis., that reaches out to international students at U.S. colleges and universities nationwide.
The weeklong retreat offers two courses — an overview of the Bible and an explanation of LCMS beliefs — and includes prayer, discussion and fellowship activities, such as visits to the St. Loui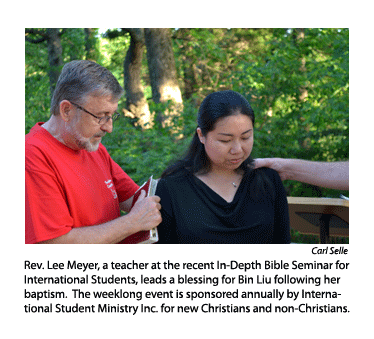 s Gateway Arch, Concordia Seminary and the Synod's International Center.
Now in its 17th year, the event is open to Christians and, in recent years, also to non-Christian "seekers," and each student without a Bible is given one. Last year, for the first time, a seeker was baptized during the retreat. It happened again this year when one of the five non-Christians — Bin Liu, from China — asked to be baptized.
"The whole week was wonderful and made me forget everything" and concentrate on "just Jesus," she said. "I think this is important to my life to [be] close to God. I decide[d] to [be] baptize[d] here and have the [faith] of God forever."
Dr. Carl Selle, who retired from full-time campus ministry in Stevens Point, Wis., at the end of June but still plans to serve as facilitator of the annual retreat, says it is "exciting" when "someone from totally outside of the Christian faith has come to be a sister or a brother" through Baptism.
Selle says he has "a passion for sharing Jesus with international students," and "just because I am no longer involved in full-time, paid ministry, that passion will continue." He says he'll keep helping to organize the retreat "until I can no longer do it.
"There is so much joy in seeing the educated international students with the Word and with a relationship with the Christ."
That sentiment is echoed by Rev. Lee Meyer, who retired from full-time campus ministry at Arizona State University in Tempe, Ariz., a little more than a year ago but continues to teach at the annual ISM retreat because he has "a love for ministry among internationals."
The longtime retreat took on a new and valuable dimension, he says, when it began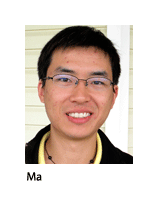 inviting non-Christian students a few years back.
"They have an opportunity to not only hear the teaching that we give, but also to watch the unfolding faith of new Christians," Meyer said. "So there's witnessing that's happening there with people that they can identify with readily."
Zhe Ma, a 26-year-old from Beijing, China, who spent the last school year studying environmental economics at Texas A&M University in College Station, Texas, is not Christian but says he became interested in Christianity while on campus. He attended a free conversational English class offered by the Lutheran student ministry there, and noticed "a lot of churches offer a lot of help to the international students."
He decided to attend the ISM retreat because he wanted to find out "what's the motivation" for the Christians to be so hospitable to students from other countries? He also wanted to know why Christianity "affects people so much" in the United States.
At the retreat, Ma says he learned that "God is the owner and the maker" of the world, "and we should serve God through serving each other in the community." He also noticed that the Bible seems to help Christians "feel peaceful" and that Christians "think God chooses us as His instruments, to serve and manage the earth, so we should do good things for each other and the world."
Will he ever join their ranks? Ma, who plans to return to China in August, says it's "a possibility." Had he not attended the retreat, there would be no possibility, he says. "But now, I know there is a door there, there is a way."
Rev. Paul Hoemann, campus pastor at University Lutheran Chapel at Texas A&M University and a teacher for the past 11 years at the retreat, says he always looks forward to the event and the opportunity to "be challenged" by the students and their questions. A sample from this year's class: Why are there so many different kinds of churches and what's the difference between them? Why does God let Satan live and act among us? Can only Christians enter heaven?
"Our hope and our prayer is that when they leave here, if they're already Christian, they will have a greater understanding of their faith and be better equipped and to share that either back on their campus or back in their homeland," Hoemann told Reporter. "And then, if they're not Christian, that they will be one, two or three steps closer to Baptism and true faith."
Hoemann encourages Missouri Synod Lutherans to support their local campus ministry or ISM "because, you know, this is what the church in heaven looks like."
Lee, the nurse, says her parents, siblings and husband in South Korea are not Christian, so when she returns home "I want to tell them about the Good News. I will pursue them to be Christian," she laughs.
And yes. That, too, she adds, is part of God's plan.
For more information about International Student Ministry Inc., visit its website at www.isminc.org.
Posted June 23, 2011/Updated June 26, 2011