Lutheran Church Extension Fund (LCEF) will host the second in its series of school branding webinars at 4:30 p.m. (CT) on April 5. The series is part of LCEF's new Project School Zone campaign to support Lutheran school marketing and publicity efforts.
"Out of the (Mail)box: Promotion and Publicity That Really Works" will stream live at the Project School Zone channel on UStream at www.ustream.tv/channel/project-school-zone-live.
The free webcast will feature a panel of nonprofit St. Louis experts including John Glenn, vice president of United Way, and Lyndsey Hodges, director of special projects at The Mission Con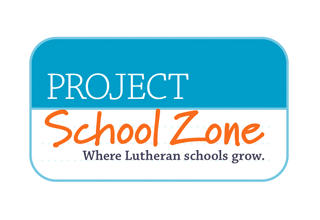 tinues, a nationally recognized nonprofit serving wounded and disabled veterans. They will join Tim Voss, LCEF marketing manager for Ministry Services, and Tim Hipenbecker, president of the Lutheran High School Association of St. Louis.
"We want to highlight ideas from within the Lutheran system, but also provide expert insight from professionals leading the field in highly successful nonprofits," said Voss, Project School Zone manager. "Participants in this webcast can ask targeted questions of our guests about what really works. We anticipate talking about everything from direct mail to event marketing to social media."
Online viewers can post questions via a chat feed at the UStream website or by posting questions via Twitter and Facebook. Close to 100 viewers tuned in to the first panel discussion in March, which can be viewed at the UStream channel. LCEF plans two more events focusing on building brand culture and social media in the coming months.
Interested viewers should register online at schoolzone.eventbrite.com. Those in the St. Louis area may attend the live discussion at Lutheran High School of St. Charles County, 5100 Mexico Road, St. Peters. Maps, details and other information are available at the Eventbrite page.
For more information, contact Tim Voss at tim.voss@lcef.org or 800-854-4004, ext. 6358.
Posted March 31, 2011