The Lutheran Women's Missionary League and its partner, Artesian Ministries, have produced an eight-lesson, DVD-based Bible study series titled "Your Strong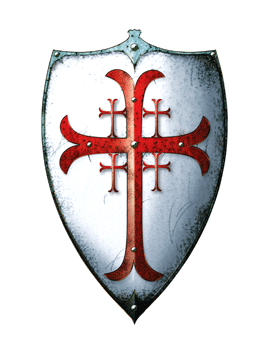 Suit."
Written by Artesian Ministries author Donna Pyle, the new Bible study was videotaped this spring before a live audience at Salem Lutheran Church in Tomball, Texas.
Artesian Ministries (www.artesianministries.org) produces resources designed "to encourage women to dive in, drink deeply and be refreshed by God's Word on a regular basis." Pyle — who has been involved in the LWML since 1997 — is a speaker and author who "has a passion for studying and teaching God's Word."
The two-DVD study is based on Eph. 6:10-18 and "details the incredible protection that God has provided to His children."
It includes eight lessons, titled:
His Mighty Strength,
The Powers Over This Present Darkness,
The Full Armor of God,
Truth and Righteousness,
The Feet of God's Peace,
The Shield of God's Protection,
Our Helmet and Sword and
Pray Without Ceasing.
"This excellent resource only requires a DVD player and a group of women who seek to learn more from God's Word," said LWML President Kay Kreklau. "Because of its versatility, the series can be used in a number of settings."
To order "Your Strong Suit" ($100, item no. 68930), visit the LWML website at www.lwml.org/shop or call 800-252-LWML (5965). The DVD set includes an 85-page workbook. Additional workbooks are available for $10 each. Prices quoted do not include shipping charges.
Posted Oct. 6, 2011