Bristol Palin and teen culture expert Chad Eastham are among speakers at "LoveFest 9: Empowered," set for Feb. 12-13 at Our Savior Lutheran Church,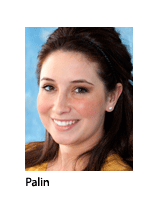 Arcadia, Calif.
The annual pro-abstinence event — the ninth to be hosted by the congregation — is designed to help participants ages sixth grade to adult "face head-on the pressing issues facing teens today."
This year's theme, "Empowered," is based on Phil. 4:13: "I can do all things through Him who strengthens me."
In addition to plenary speakers, the event will offer breakout sessions for teenagers, young adults and parents on the topics of bully
ing, "sexting," adoption, drug use, peer pressure and gangs, body image, depression, raising adult children, Internet dangers and "How to have 'The Talk' with Your Child."
Palin, the oldest daughter of Sarah Palin, will speak about pregnancy prevention, abstinence, faith and life. She will address her own teen pregnancy, the birth of her son, Tripp, and the challenges of balancing life as a mother and a teenager. Palin is teen ambassador for the Candie's Foundation, which works to educate America's youth about the consequences of teen pregnancy.
Sharing the stage with Palin as the "resident expert on guys and relationships" will be Chad Eastham, a speaker, column writer and teen culture expert for www.healthyvisions.org. Eastham is the author of three books, an award-winning health curriculum and educational DVDs. He will be speaking about his new book — The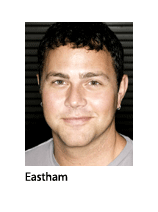 Truth About Dating, Love and Just Being Friends — that will be released at LoveFest 9.
Also speaking will be Karen Kropf, who directs Positively Waiting, a community outreach that promotes the benefits of sexual self-control. Kropf will teach one of her most popular classes, "Worth Waiting For," which reflects on how early decisions about sex and relationships carries on throughout our lives.
Performing will be Group 1 Crew, a Dove Award-winning trio that combines pop, Spanish rhythm and blues, and inspirational lyrics into their unusual style.
Registration is $20 per person and includes two meals. For more information or to register, call Our Savior Lutheran Church at 626-447-7690 or visit its website at www.lovefestoslc.com. The event is limited to the first 1,000 paid registrants.
Posted Jan. 26, 2011