Registration is now open for the Fourth Biennial Conference of the Women's Leadership Institute (WLI), located on the campus of Concordia University Wisconsin, Mequon, Wis.

The national conference, March 9-11 at the Millennium Hotel in St. Louis, will explore how women can change society by sharing their faith and finding opportunities to lead others in service to Christ. The theme, "Women ..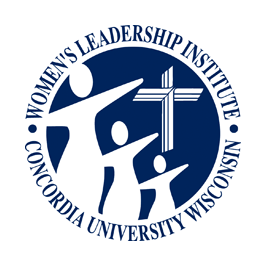 . Influencing Today's World," is based on Phil. 2:15-16: "Shine like stars in the universe as you hold out the word of life …."

Keynote speaker will be Ruth Koch, a mental-health educator with degrees in both social work and counseling who has been conducting workshops, leading in-service training and giving speeches for 35 years. Koch, based in Denver, is the author of two books, a video study series for the Lutheran Women's Missionary League and other works for Lutheran Hour Ministries. She will address "The Surprising New Realities and Lopsided Gender Balance in the Workplace."

Other plenary speakers will be Dr. Ted Kober, founder and president of Ambassadors of Reconciliation, a Billings, Mont.-based international peacemaking ministry for Lutherans, and Dr. Mary Scott, an educator and administrator who currently serves as executive vice-president and provost at Concordia University in Irvine, Calif.

Karen Lippert, director of Women's Ministry at Divine Redeemer Lutheran Church in Hartland, Wis., will lead Bible studies, and the Rev. Dr. John W. Oberdeck, professor of theology and coordinator for Lay Studies at Concordia University Wisconsin, will lead worship.

The conference also will offer interactive panel discussions and 20 sectionals on a variety of topics, including reaching young adults, building a marriage and ministry partnership, surviving cancer, reaching college students, modeling Christianity in the workplace, leading in a digital-information age, starting a women's ministry and living a God-pleasing single life.

The registration fee, which includes one lunch and two dinners, is $225 by Jan. 15, or $275 after that date. A conference rate of $99 per night, plus taxes, is available at the Millennium Hotel through Feb. 10. To make reservations, call 800-325-7353 and ask for the WLI conference rate.

For more information, visit the WLI website at www.wlicuw.org (click on "2012 Conference" under "Events") or contact Sheri Urban at 262-243-4422 (toll-free 866-559-0002) or sheri.urban@cuw.edu.
Posted Nov. 23, 2011