Registration is now open for the 31st annual Concordia Deaconess Conference to be held June 15-18 at Concordia University Nebraska, Seward, Neb.
Under the theme of "Lutheran Spirituality: The Life of Receptivity," the conference is open to all LCMS-rostered deaconesses and their spouses, women training to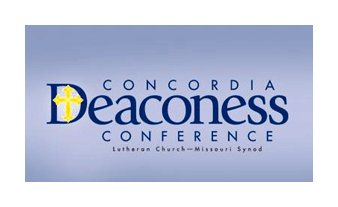 be deaconesses, and anyone else who wants to attend.
The conference will feature presentations by Dr. Joseph Herl, associate professor of music at Concordia University Nebraska, and Bible studies by Rev. William Weedon, pastor of St. Paul's Lutheran Church, Hamel, Ill.
Dr. Charles Blanco, assistant professor of theology at the university, will be the speaker at the banquet on Friday evening. Deaconess Dorothy Krans, manager of social ministry organizations for LCMS World Relief and Human Care, will give presentations on social-service opportunities and changes in the Synod's structure.
Participants also will have an opportunity to choose from among a number of breakout sessions including a tour of the Center for Liturgical Art, housed on the university campus, and presentations about Operation Barnabas, an initiative of the Synod's Ministry to the Armed Forces, and Sabbath Rest, which deals with making time for "self" care.
The conference registration fee is $50, and lodging rates that include a three-night stay are $135 for a single room and $75 for a double. An optional meal package is available for $115.
For more information or to register, click here or send an email to Deaconess Lorraine Groth at lorraine.groth@cph.org.
Posted April 20, 2011