LCMS Foundation President Rev. Tom Ries has accepted a call to serve as the ninth president of Concordia University, St. Paul, Minn., beginning June 1.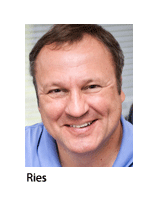 Ries, 56, succeeds Dr. Robert Holst, who is retiring after serving in the post since 1991.
"Rev. Ries brings with him a wealth of experience in administration, financial management and fundraising within The Lutheran Church–Missouri Synod that will allow him to build on the significant enrollment and campus growth Concordia has seen during President Holst's 20-year tenure," said Brad Hewitt, chair of Concordia's Board of Regents. "He also has a long-standing relationship with Concordia and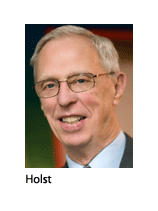 a strong affinity for the institution that gives him a unique perspective and ability to lead the university in this new era."
As the LCMS Foundation's president for the past seven years, Ries has significantly increased the organization's gifts and investments, growing its net assets by nearly 200 percent.
Prior to joining the Foundation, Ries served as vice-president for finance and operations at Concordia University, St. Paul (1999-2004), overseeing a 50 percent growth of its net assets. He also served the school from 1982 to 1985 as assistant to the president.
Ries has served as pastor of Messiah Lutheran Church, Lakeville, Minn. (1985-94), and Trinity Lutheran Church, St. Francis, Minn. (1980-81).
Ries is a doctoral degree candidate in the Higher Education Administration program at the University of Minnesota, and currently holds a master of business administration degree, with an emphasis in finance, from that university. He is a 1980 graduate of Concordia Seminary, St. Louis.
"I am very pleased and honored to be called to serve as the ninth president of Concordia University," Ries said. "I have a long-standing passion for the mission of preparing students for thoughtful and informed living, dedicated service to God and humanity, and the enlightened care of God's creation.
"I look forward to helping shape Concordia's vision for the best way to live out our mission in the years to come. I am eager to help engage and inspire many others to join us in pursuing this vision."
For more information about Concordia University, St. Paul, visit its website at www.csp.edu.
Posted April 13, 2011