Rev. Gregory P. Seltz of Orange, Calif., has accepted the position of speaker of "The Lutheran Hour," a radio program of Lutheran Hour Ministries (LHM), St. Louis.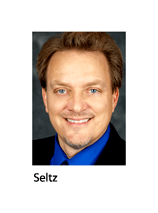 Seltz, 50, will begin serving in the post on a part-time basis Feb. 1, and will transition to full time by June 1.
He succeeds Dr. Ken Klaus, 62, who retired from full-time duties at the end of last year after serving as speaker since 2002.
"We are pleased that the Lord has led us to Rev. Seltz, with his diverse ministry experience, as the next person to carry on our rich history of proclaiming the Gospel," said LHM Executive Director Bruce Wurdeman. "While we will soon have a new speaker behind the microphone, our focus for the program will remain the same: reaching the lost with the message of hope found in Christ."
Seltz said he is "honored to now be included in the long line of speakers whose goal was to faithfully bring Christ to the nations and the nations to the church. I'm also very excited about the new opportunities for presenting that same Good News to our increasingly multi-cultural and diverse world."
Seltz is currently director of the Cross-Cultural Ministry Center and professor of theology at Concordia University in Irvine, Calif. He came to Concordia in 2000 to oversee the master's program in Theology and Culture. His current position inv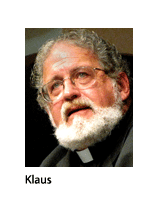 olves training students to launch ministries in a variety of cultural settings, including Vietnamese, Korean, Spanish, Indonesian, Indian and African-American.
Prior to his work at Concordia, Seltz was executive director of Life's Journey Ministries, an urban, nonprofit evangelism ministry in Manhattan, N.Y. He also was founding pastor of Church For All Nations (LCMS) in Manhattan; started a mission church in Dallas; served as pastor of a large congregation in Tampa; and started grade schools and pre-schools in a variety of cultural settings.
He has led seminars on urban ministry, entrepreneurial leadership development, team ministry within the city and evangelism. Seltz has served on the steering committee of the National Urban Evangelism Institute for the LCMS, the Advisory Board for North American Missions–LCMS, and the board of the Center for U.S. Missions.
Klaus will continue to serve Lutheran Hour Ministries as speaker emeritus. His projects in this role will include writing and editing LHM's daily devotions, writing and recording a sermon a month for "The Lutheran Hour" and producing Bible studies for LHM's Men's NetWork.
"Pastor Klaus has been and continues to be a blessing to our ministry," said Wurdeman. "We are pleased it is the Lord's will to allow us to continue using his talents beyond his official retirement date."
Posted Jan. 26, 2011