Concordia Seminary, St. Louis, is offering a new Bible study series that's specifically designed to help pastors with limited time and budgets.
All components of the In the Word Bible Studies — four video presentations, leaders guides and student study sheets — may be downloaded free from the Web.
The first Bible study in the new series is on Matthew 18. Titled "Who is the Greatest? (It's Not Who You Think)," the study is presented by Dr. Jeffrey Gibbs and Dr. Jeffrey Kloha –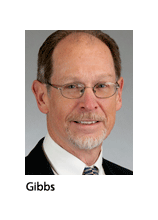 – professors of Exegetical Theology at Concordia Seminary. In addition, Gibbs is department chair and is the author of a multi-volume commentary on the Gospel of Matthew for the Concordia Commentary series, published by Concordia Publishing House. Kloha also is associate dean for Theological Research and Publication, and director of Continuing Education and Parish Services at the seminary.
"The seminary professors do the actual teaching, so pastors can be assured all the information is scripturally and doctrinally correct," said Rev. Gary J. Ellul, who wrote the study's leaders guides and handouts and helped get the project off the ground. Ellul is pastor of St. Paul's Lutheran Church in Jonesburg, Mo.
Ellul, who also serves as interim pastor of Trinity Lutheran Church in Wellsville, Mo., said he has "experienced the hardship that dual and multi-point pastors must face as they try to cover wide expanses of territory with limited time schedules and tightening financial budgets."
His work with the Rural Mission Resource center at the Saint Paul Institute for Education in Concordia, Mo., brought him in contact with "many pastors who are haunted by regrets of being unable to offer solid pastor-led Bible studies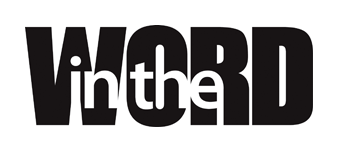 to their congregations because of their hectic schedules."
So, he took that information to Gibbs and Kloha, "so together we could formulate a response to the question, 'How can we help?'" he said.
The resulting In the Word Bible study series, he adds, is "specifically tailored to support pastors in the challenges they face with their daily juggling of congregational lives."
The seminary, he added, "is here to serve our brothers and sisters within our church community. It is our hope and prayer that the In the Word Bible Studies series will fulfill part of our commitment to you."
The first In the Word study includes four videos:
"Disciples and Dumb Questions," on Matt. 18:1-14.
"Jesus' Radical Answer about 'The Greatest,'" on Matt. 18:1-14.
"How Necessary is it to Forgive Each Other?," on Matt. 18:15-35.
"What Kind of Community is Created by the Reign of God?," on Matt. 18:15-35.
The study can be presented all at once or in up to four separate meetings.
For a preview of the materials, visit http://concordiatheology.org/2010/12/who-is-the-greatest.
To download the videos and handouts, visit the seminary's page in iTunesU or go to http://deimos3.apple.com/WebObjects/Core.woa/Browse/csl-public.5568168639.
To order the In the Word study on DVD, send a $10 check (payable to Concordia Seminary) to the seminary's Office of Theological Research and Publications, 801 Seminary Place, St. Louis, MO 63105. To order with a credit card, call 314-505-7117.
Posted March 2, 2011