Concordia Seminary (St. Louis) Press has released a six-part Advent sermon series titled "Savior of the Nations, Come."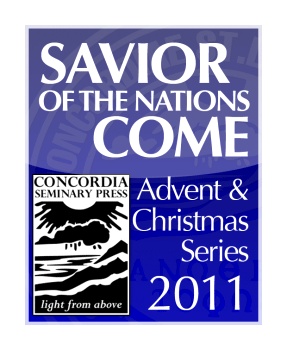 Written by the Rev. Dr. Reed Lessing, associate professor and director of the Graduate School at the seminary, the sermon series is based on Isaiah 40 and its Advent themes of comfort, hope and expectation.
Each sermon is based on an Advent hymn and includes exegetical notes, commentary, a sermon manuscript and additional sermon illustrations. Also included are prayers for each week, sermons for Christmas Eve and Christmas Day, and a companion PowerPoint presentation.
To order "Savior of the Nations, Come" ($9.95) and its companion PowerPoint slides ($1.95), visit the Seminary Press website at http://store.csl.edu.
For more information, contact the Seminary Press office at 314-505-7117 or sempress@csl.edu.
Posted Nov. 10, 2011