The practical application of theology to youth ministry will be the focus of "Youth Ministry 2012" (YM 2012) — LCMS Office of National Mission — Youth Ministry's yearly symposium for lay and professional youth workers. It is planned fo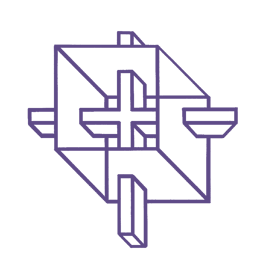 r Jan. 5-7 at the Ayers Hotel, Costa Mesa, Calif., and Concordia University, Irvine.
The symposium program is titled "At the Foot of the Cross?" and subtitled "Lutheran Theology and Its Practical Application to Youth Ministry."
"The intent of this no-frills conference is to take a serious look at the impact of solid theology on youth ministry," said the Rev. Dr. Terry Dittmer, director of LCMS Youth Ministry. "Youth Ministry is too often thought of as fun and games. … Sometimes it fails to take into account that there is more to effective ministry to and with young people."
Scheduled presenters are Dr. Andrew Root, associate professor of Youth and Family Ministry at Luther Seminary, St. Paul, Minn., and the Rev. Dr. John Oberdeck, professor of Theology, director of the Lay Ministry program and coordinator for Lay Studies at Concordia University Wisconsin, in Mequon.
Root is the author of Revitalizing Relational Youth Ministry: From a Strategy of Influence to a Theology of Incarnation and co-author (with Kenda Creasy Dean) of The Theological Turn in Youth Ministry.
Oberdeck is the author of Eutychus Youth: Applied Theology for Youth Ministry, Reaching Youth on the Edge.
Dittmer told Reporter that in his book, Root "argues that the church has too often failed to acknowledge the place of incarnational theology in the name of relational ministry and, as a result, we have neglected the very youth God has given us." He said that Root also "argues that we often fail to bring Christ to what we are doing." Quoting from the book, Dittmer said, "Youth 'intuitively know that we are not willing to see, hear and accompany them in their deepest suffering.' In other words, ironically perhaps, we fail to relate."
Concerning Oberdeck's book, Dittmer said, "As he reflects on the matter of relationships, Oberdeck argues that we should not be in the business of creating a theology of youth ministry, but rather apply solid Lutheran theology and what it brings to the adolescent faith and life."
Dr. Craig Oldenburg, director of Mt. Cross Lutheran Camp in Felton, Calif., will facilitate table discussion for the symposium — "with the goal of constructing a practical application for local ministry," Dittmer said.
YM 2012 registration is $175 and covers the program and two lunches. For more information and to register, visit www.lcms.org/youth and click on "Youth Ministry Symposium" under "Networking." The symposium begins with lunch on Jan. 5 and is scheduled to conclude by 11:30 a.m. Jan. 7.
Concordia University, Irvine, will provide an opportunity to become familiar with the campus when it hosts an evening reception there Jan. 6.
YM 2012 housing is available at the Ayres Hotel for a special conference rate of $89 per night, plus taxes — for single or double occupancy. Hotel reservations at that rate should be made by Dec. 15 by calling 1-800-322-9992. Ask for the Youth Ministry 2012 rate.
Hotel registration includes a breakfast buffet and airport shuttle service for Orange County/John Wayne Airport. For more information, visit the hotel's website at www.ayreshotels.com/costamesa.
Posted Nov. 16, 2011