The Synod's Office of National Mission welcomed four new staff members in August.

The Rev. Steven T. Cholak of The Woodlands, Texas, began serving full time A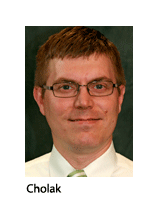 ug. 1 as project coordinator for Special Ministries. Cholak, former pastoral assistant and administrator for Memorial Lutheran Church in Houston, is a 2004 graduate of Concordia Theological Seminary, Fort Wayne, Ind., and also holds a Master of Sacred Theology degree in Systematics from that institution.

In his new position, Cholak has responsibilities in a number of youth-related LCMS ministries — including campus ministry, a proposed young-adult servant/mercy corps, and the renewal of junior confirmation efforts (working with the director of Youth Ministry) — as well as broader areas such as church-worker retention and recruitment, and outreach and evangelism. He also assists in the day-to-day operation of the Youth Ministry office and has duties associated with the next LCMS National Youth Gathering, July 1-5, 2013, in San Antonio.

The Rev. Bart Day, executive director of the Office of National Mission (ONM), told Reporter via email that the ONM "is blessed to have Pastor Cholak join the Youth Ministry staff.

"I am excited about his ability to bring strong theology into the everyday life of our youth," Day said. "While he has many tasks on his plate, I am most excited to see him develop a Lutheran Youth Corps (something similar to the old Prince of Peace Volunteers), where our college and young adults have opportunity to do works of mercy around the world.

"Strengthening and supporting the future leaders of the LCMS, giving them opportunities to serve and grow, is critical to the future of our Synod."

Cholak said he is "happy to be part of the Youth Ministry team. It's a great time in the church, as we begin to build new programs for youth and young adults. It's in the developing of these special ministries that we begin to recognize our rich 'intergenerational' relationships and life together in the church."

Cholak's installation is set for Aug. 29 at the International Center chapel in St. Louis.

In addition to Cholak, three LCMS campus pastors began serving the ONM in the area of campus ministry on a part-time, contract basis in August. The new, deployed staff members are serving as part of the ONM's renewed emphasis on campus ministry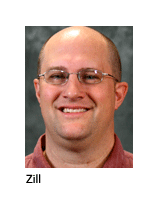 that also includes a January 2012 think tank, a March 2012 meeting of representatives of campus-ministry LCMS Recognized Service Organizations and Lutheran Youth Fellowship, and an LCMS national campus-ministry conference, "UNWRAPPED," to be held Jan. 3-5, 2013, in St. Louis.

"I am pleased with how these efforts are progressing," said Day. "The meetings that have taken place and the input that we have received have been invaluable.

"While I marvel at all the campus mission and ministry that has been taking place throughout the Synod without direct Synod involvement, it is clear that much more can be done with further support and coordination through the ONM."

Charged with steering that ONM support is the Rev. Marcus T. Zill, pastor of St. Andrew's Lutheran Church and Campus Center in Laramie, Wyo., who serves as the ONM's coordinator of campus ministry. Zill is a 1996 graduate of Concordia Theological Seminary, Fort Wayne, and has served for more than 13 years as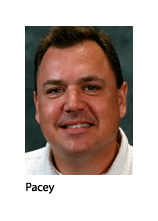 a campus pastor at the University of Wyoming, Laramie. He also chairs the planning committee for the "UNWRAPPED" conference.

Day said Zill "brings a wealth of campus-ministry passion, administrative experience and a unique capacity for network building and mobilization."

Said Zill: "This is an exciting moment for all of us in campus ministry. We are looking forward to building a network of support that integrates with the youth department to best serve the needs of the young people of our church to keep them connected during their college years and beyond."

Joining Zill, as the ONM's assistant coordinators for campus ministry, are:
the Rev. Ian S. Pacey, campus pastor at the University of Arizona in Tucson, Ariz. Pacey is a 2000 graduate of Concordia Theological Seminary, Fort Wayne.
the Rev. Jay A. Winters, pastor of University Lutheran Church and Campus Center in Tallahassee, Fla. Winters is a 2007 graduate of Concordia Seminary, St. Louis.
Day said the work of Zill, Pacey and Winters will be facilitated in the ONM's youth department through Cholak.

"I am confident that these campus pastors will develop a comprehensive plan to revitalize the Synod's support for campus ministry, building on the past while developing new strategies to increase its reach and scope among us," Day said.

Zill, Pacey and Winters were installed into their positions Aug. 9 at the International Center.
Posted Aug. 14, 2012 / Updated Aug. 20, 2012 / Updated Aug. 30, 2012