Lutheran Church Extension Fund (LCEF) will host a free "Best Practices School-Marketing Lab" webcast March 13 that Lutheran school principals and marketing, communications and admission staff might find helpful.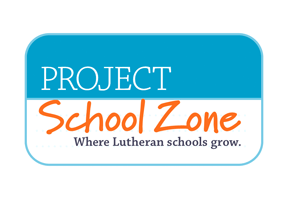 During the 45-minute program, three Lutheran school principals "will each share an enormously successful tactic and one less-than-ideal tactic that have been part of their school marketing plans," according to an LCEF news release about the event.

Principals scheduled on the program are Allison Dolak of Immanuel Lutheran School, Wentzville, Mo.; Marc Debrick, Zion Lutheran School, Harvester, Mo.; and Dr. Rebecca Schmidt, Immanuel Lutheran School, St. Charles, Mo.

Gretchen Jameson, who heads a St. Louis-area-based communications strategy firm that works with nonprofits and Lutheran schools, will moderate the session that begins at 4:30 p.m. (Central Time) on the Project School Zone LIVE Ustream channel at www.ustream.tv/channel/project-school-zone-live.

Viewers are encouraged to register before the event at http://projectschoolzone.eventbrite.com to receive updates on the program. However, preregistration is not required to view the Ustream webcast.

This event continues LCEF's Project School Zone marketing and branding webcasts that in the past year have attracted more than 2,000 viewers. Participation in the LIVE event is via Twitter, Facebook or chat on the Ustream channel platform.

"The viewer interaction is what makes these webcasts work," said Jameson. "We are looking forward to lots of questions and a practical discussion on March 13."

Those who would like to join in the conversation on the topic early may do so by "liking" Project School Zone on Facebook (www.facebook.com/LCEFSchoolZone) and following on Twitter (@lcefschoolzone).

Project School Zone — online at www.lcef.org/schoolzone — is an LCEF resource that offers school marketing materials and support services to benefit recruitment and retention efforts in early childhood, elementary and secondary schools in the Synod.
Posted March 9, 2012