The Good Shepherd Institute of Pastoral Theology and Sacred Music for the Church, located on the campus of Concordia Theological Seminary, Fort Wayne, Ind., will hold its annual conference Nov. 4-6 on the theme "Shepherd of Tender Youth: Connecting Postmoderns to Christ."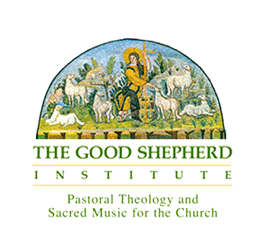 The institute serves as a "theological center of conversation, research and resources for congregations, pastors, musicians and other church workers," according to its website.
Presenters at the upcoming conference include:
LCMS President Rev. Dr. Matthew C. Harrison, who will address "Reflections on the Future of Youth in the Church."
the Rev. William Cwirla, pastor of Holy Trinity Lutheran Church, Hacienda Heights, Calif., and the Rev. George Borghardt, pastor of Zion Evangelical Lutheran Church, McHenry, Ill., who will discuss "Apprenticing the Baptized — Rethinking Youth Ministry."
the Rev. Dr. Arthur A. Just Jr., professor of Exegetical Theology at Concordia Theological Seminary and co-director of the Good Shepherd Institute, on "Journey to Life in Christ: Catechizing Youth in the Postmodern World."
the Rev. Scott E. Stiegemeyer, pastor of Redeemer Lutheran Church, Elmhurst, Ill., on "A Word is Worth a Thousand Pictures."
the Rev. Dennis Marzolf, music teacher and choir director at Bethany Lutheran College, Mankato, Minn., on "Infants and All the Throng Unite to Swell the Song — Musical Practices which Unify the Generations."
The institute also will include an organ recital by Stephen Buzard, organ scholar at Trinity-on-the-Green, New Haven, Conn., and a graduate student at the Yale Institute of Sacred Music, and a hymn festival featuring the seminary Kantorei.
This year's "Advent Preaching Workshop," led by the Rev. Dr. Dean O. Wenthe, the seminary's professor of Exegetical Theology and president emeritus, will follow the institute on Nov. 6.
Under the theme "Jesus Christ: The Presence of the Future," workshop participants will reflect on the pericopes for Advent and how they can be "fully proclaimed and freshly taught to God's people as they prepare for a celebration of the 'Word becoming flesh,'" according to a seminary news release.
Registration for the Advent Preaching Workshop is $40 and includes dinner.
Registration for the Good Shepherd Institute conference is $125 and includes three lunches.
For more information or to register for either event, visit www.ctsfw.edu/gsi.
The journal for two previous conferences of the Good Shepherd Institute — "Sing with All the Saints in Glory" and "What God Has Joined Together" — is now available.
"The papers presented in this latest journal are intended to sharpen the collective understanding of the rich potential of pastoral theology and sacred music surrounding the rites associated with Christian funerals and weddings," writes Dr. Daniel Zager, associate dean of Sibley Music Library, Eastman School of Music, University of Rochester, in the journal's Foreword.
To order the journal ($20, plus shipping), call the seminary bookstore at 260-452-2160 or send an email to ctsbookstore@ctsfw.edu.
Posted Oct. 12, 2012