Lutheran Hour Ministries (LHM) is planning eight Regional Outreach Conferences for 2013.
The conferences are designed to inspire, energize and equip attendees to share God's love, nurture their families and witness to the community.
Through presentations, hands-on witnessing opportunities and small- and large-group discussions, the confere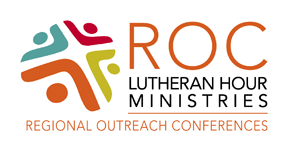 nces are intended to teach attendees how to share and live the life-changing message of the Gospel.
More than 2,000 people attended the conferences when they were first held in 2011.
"As a Christian, it is not just about running the race at the final day; it's about how you train," said the Rev. Gregory Seltz, speaker of "The Lutheran Hour."
Through the conferences, "we want to empower you and give you skills so that you will be ready for the opportunities that God is going to send your way," Seltz said. "God is going to send people who need to hear the Good News into your life …. Will you be ready?"
The upcoming conferences are planned for:
Feb. 22-23, Hilton Arden West, Sacramento, Calif.
March 1-2, The Queen Mary, Long Beach, Calif.
July 5-7, Canad Inns Destination Centre Fort Garry, Winnipeg, Manitoba, Canada.
Aug. 2-4, Holiday Inn Koger Conference Center, Richmond, Va.
Aug. 9-10, Holiday Inn Westlake, Cleveland.
Sept. 6-7, Millennium Maxwell House Hotel, Nashville, Tenn.
Oct. 18-19, Omaha Marriott, Omaha, Neb.
November (dates and venue to be determined), Houston.
Depending upon location, registration varies between $69 and $89 for adults, $39 to $49 for students in Grades 8-12, $19 to $29 for children in Grades K-7, or $200 to $225 for a family.
Registration is now open for the first two conferences, in California, and will open at least four months before each of the others.
For more information, or to register online, visit www.lhm.org/roc.

Posted Nov. 15, 2012