LCMS Rural and Small Town Mission (RSTM) will hold a webinar from 1 to 2 p.m. (CT) Thursday, March 22. The presenter will be Sarah Guldalian, manager of Evangelism Training for Lutheran Hour Ministries, who will discuss "Social Networking Strategies in Rural/Small-Town Settings."
To log into the webinar, click here.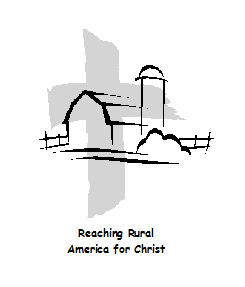 A webinar is an online video conference that allows participants via the Web to see video of the presenter as well as the presenter's documents. It is recommended that first-time participants to a www.anymeeting.com online presentation take the system test at the website to ensure there are no technical difficulties.
RSTM, a component of the LCMS Office of National Mission, supports rural and small-town congregations with declining memberships in partnership with district offices. Based in Concordia, Mo., it provides training and resources to rostered and lay leaders throughout the Missouri Synod. In 2011, events were offered in North Dakota, Minnesota, Iowa, Nebraska, Kansas and Missouri.
To learn more about RSTM upcoming events or resources, contact Amy Gerdts (amy.gerdts@lcms.org or 888-463-5127) or visit www.lcms.org/rstm.
Posted March 19, 2012