A child who had attended Sunday school at Christ the King Lutheran Church in Newtown, Conn., was among those killed by a gunman Dec. 14 at Sandy Hook Elementary School, Newtown.
The Rev. Glenn F. Merritt, director of Disaster Response for the Synod, learned about the fatality when he spoke with Christ the King Pastor Rev. Robert H. Morris II on Saturday, Dec. 15. Morris sai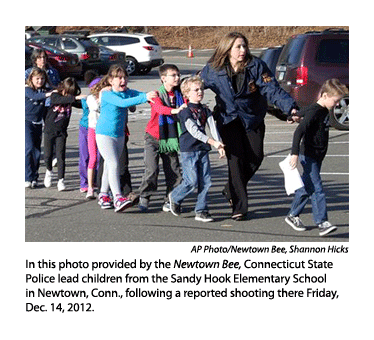 d the family of the child who was killed are not members of the congregation, but he is "providing counsel and support for them," according to Merritt.
As of this writing on Dec. 15, Merritt was en route to Newtown, where he was planning to attend evening services for the shooting victims. The following day he plans to meet with leaders of the LCMS New England District to offer the Synod's assistance.
On the day of the school shootings that left a reported 27 dead, including 20 children and the gunman, LCMS President Rev. Dr. Matthew C. Harrison released a statement in which he expressed the need for prayers for Christ's consolation.
"Our hearts go out to all, and we pray the consolation of Christ can be brought to everyone during this time of unspeakable violence and tragedy," Harrison said in the statement.

Resources for church and home use in response to the tragedy in Newtown — including prayers, Scripture readings and hymn suggestions — are available online at www.wmltblog.org and www.lcms.org/lup/12162012.
(This story will be updated as more information becomes available.)
Posted Dec. 14, 2012 / Updated Dec. 15, 2012