Seven LCMS schools were selected in March to receive the National Lutheran School Accreditation's (NLSA) "exemplary status" recognition out of the 115 schools that it accredited or re-accredited in 2011.
The schools are: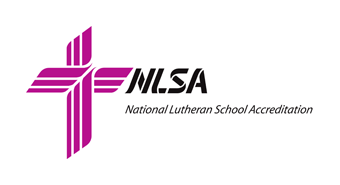 Bethany Lutheran School, Parma, Ohio, Principal Ken Boerger;
Faith Lutheran Junior and Senior High School, Las Vegas, Nev., Chief Executive Officer Dr. Steve Buuck;
Hales Corners Lutheran School, Hales Corners, Wis., Principal Albert Amling;
King of Glory Preschool and Kindergarten, Williamsburg, Va., Director Ruth McReynolds;
Loving Shepherd Early Learning Center, Golden Valley, Minn., Director Brenda Lovhaug;
Lutheran South Academy, Houston, Head of School Sheila Psencik; and
St. Luke's Lutheran School, Oviedo, Fla., Superintendent Susan Hanas.
NLSA stipulates that schools receiving the exemplary accreditation must demonstrate a high degree of excellence by complying with at least 90 percent of the indicators of school success used to quantify compliance with national accreditation standards.
In addition, school administrators also must demonstrate that their school is:
Christ-centered and service-driven;
documenting an outstanding record of student academic preparation and success;
perceived positively in its community;
serving satisfied "stakeholders"; and
demonstrating innovative leadership through specific "best practices."
Exemplary status is achieved when a school is nominated by an NLSA visiting team or its district education official. It is awarded for the school year following the granting of a school's new accreditation cycle. These awards are for the 2012-13 school year.
"This year's group of exemplary schools is an amazing diverse group of early childhood centers, elementary schools and high schools all configured differently to serve students and their families," said LCMS School Ministry Associate Director Terry Schmidt. "These schools embraced changes in practice and policy that have resulted in improved student learning and enhancement of ministry opportunities. Their "best practices" will be shared with other schools throughout the LCMS with the intent of providing a pathway for excellence to all."
Throughout the next school year, each exemplary school will prepare a print article and present a webinar that is open to participation for all Lutheran schools. Schmidt said that the sharing of these "best practices" provides opportunities and ideas that have the potential to improve all Lutheran schools.
NLSA, based in St. Louis, encourages and recognizes schools that provide quality Christian education and engage in continuous improvement. NLSA accredits 655 Lutheran schools that have chosen to submit to rigorous self-study and evaluation. There are 2,382 LCMS Lutheran preschools, elementary schools and high schools in the United States.
Posted March 23, 2012