Concordia Publishing House and Lutheran Hour Ministries are offering new Lenten resources for 2013.
"Restore the Roar!," by the Rev. Dr. R. Reed Lessing, is described by CPH as a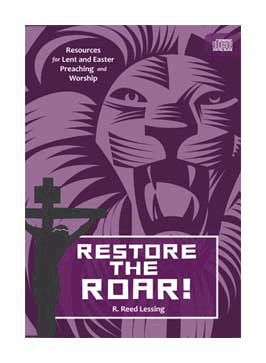 "complete resource for Lent and Easter preaching and worship that invites congregations to share the story of how the roaring Lion defeats His greatest enemies: the devil, hell and the power of death."
Two complete sets of Lenten and Easter worship services are provided, with both traditional worship as well as a contemporary setting.
The resources — which may be customized by individual congregations — include sermons and homiletic notes, Bible studies and children's messages.
" 'Restore the Roar!' will help congregations share the Lord's rumbling, roaring plan of restoration and salvation," said CPH Editor Rev. Scot Kinnaman. "As we lead up to Easter, there's no better message to share."
To order the "Restore the Roar!" CD-ROM ($38.99, item no. 155179WEB) — which contains the full set of resources — contact CPH at 800-325-3040 or visit www.cph.org/lent. Price quoted does not include shipping charge.
The devotions from Lutheran Hour Ministries (LHM) — "From the Cradle to the Empty Grave" — are available free through March 30: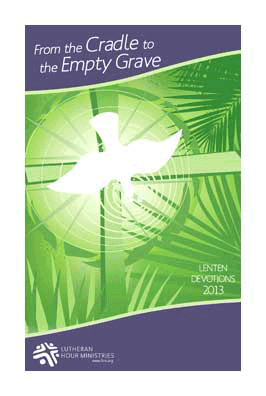 Congregations may download, personalize and print the devotions for distribution to members and nonmembers (click here).
Also available online — at www.paraelcamino.com/cuaresma — is LHM's 2013 Lenten devotions in Spanish. The devotions, Allí me verán ("You Will See Me There"), are written by the Rev. Dr. Héctor Hoppe.
For more information, contact Lutheran Hour Ministries at 800-876-9880 or lh_min@lhm.org.
Posted Feb. 13, 2013