Lutheran Education Association's (LEA) 11th triennial convocation is set for Oct. 24-26 at the Delta Center convention facility in downtown Milwaukee.

This 2013 convocation of the LCMS Recognized Service Organization is expected to draw more than 2,500 educators in Lutheran ministries under the theme "Rise and Shine: Bringing knowledge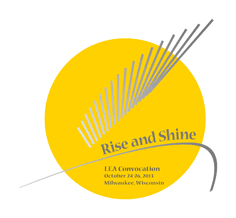 to light and Light to knowledge."

The theme's scriptural foundation is from several passages, including "Arise, shine, for your light has come, and the glory of the Lord has risen upon you" (Is. 60:1 ESV).

Registration is scheduled to begin in March at LEA's website, www.lea.org, where more information is available by clicking on "Convocation."

Participants will have more than 190 sectionals from which to choose one for each of six different time periods. They will cover a variety of education-ministry focus areas, including early childhood, elementary, middle school, secondary, parish education, special education and information of general interest to professional church workers. Attendees also will have opportunities to browse among as many as 200 exhibits and may register for a variety of pre-convocation workshops.

Dr. Tim Elmore, founder and president of Growing Leaders, an Atlanta-based nonprofit organization formed to develop emerging leaders, will deliver the keynote address.
A news release for the convocation notes that Elmore "is a well-known author and speaker. From the classroom to the boardroom, [he] is a dynamic communicator who uses principles, images and stories to strengthen leaders." He has conducte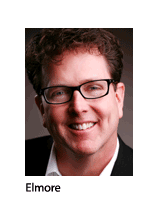 d leadership classes for nationwide corporations including Chick-fil-A Inc., The Home Depot, American Eagle Outfitters and Cox Communications, and has taught courses on leadership and mentoring at nine U.S. universities and graduate schools.
The news release mentions a new element for the 2013 convocation — use of social media before, during and after the event — in addition to participant access to "technological enhancements during the gathering."
"Early-bird" (through Aug. 15) convocation registration fees per-person are $290 for LEA members, $449 for non-members, $240 for retired members, $300 for retired non-members and $190 for student members.
Special convocation lodging rates ($89-$129 per room, per night) are available from 11 hotels within walking distance of the convention hall. Hotel reservations are made only through registering for the convocation.
LEA "links, equips and affirms educators and workers in ministry for the purpose of building up the body of Christ," the release states.

Posted Jan. 24, 2013