"Early-bird" registration rates have been extended to Sept. 9 for Lutheran Education Association's (LEA) 11th triennial convocation, set for Oct. 24-26 in Milwaukee.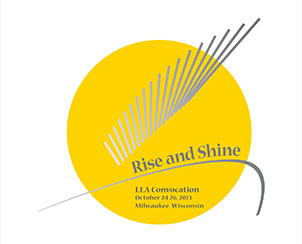 The previously announced early-bird registration deadline was Aug. 15.
Registrations for the convocation must be entered through LEA's website, lea.org, where more information is available by clicking on "Convocation."
Early-bird registration fees per-person are $290 for LEA members, $449 for non-members, $240 for retired members, $300 for retired non-members and $190 for student members. Beginning Sept. 10, those rates increase by $50.
Special convocation lodging rates ($89-$129 per room, per night) are available from 11 hotels within walking distance of Milwaukee's Wisconsin Center (previously named the Delta Center) — the site of the convocation. Hotel reservations are made only through registering for the convocation.
This year's convocation — expected to draw more than 2,500 educators in a variety of Lutheran ministries — has the theme of "Rise and Shine: Bringing knowledge to light and Light to knowledge," based on Isaiah 60:1.
Click here to read a Reporter Online story earlier this year that provided more details about the convocation and LEA, which is an LCMS Recognized Service Organization.