The Lutheran Women's Missionary League has exceeded — by $9,269.27 — its 2011-13 mission goal of $1.825 million.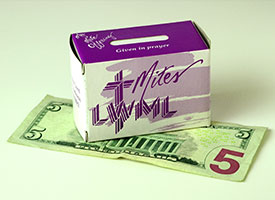 "With all praise and thanksgiving to God, the total amount received through faithful mite donations as of this writing is $1,834,269.27," the LCMS auxiliary reported in an April 13 press release.
LWML President Kay Kreklau told members "Our Lord continues to bless the LWML through each of you and your mite offerings! … Your offerings have enabled the LWML to continue to reach out and share about our Lord and Savior Jesus Christ to those who are hurting and lost around the world."
Those offerings, given by 250,000 LWML members nationwide — typically through their contributions to "mite boxes" — fund grants to mission projects worldwide that are chosen by some 600 delegates to the organization's biennial conventions.
The 2011-13 mission goal will be used to fund grants for 19 projects that were adopted at the 2011 convention in Peoria, Ill. To read about those projects in a Reporter Online story about that convention, click here.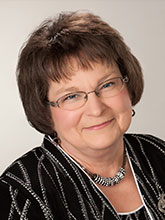 New mission projects — and a new mission goal — will be chosen by delegates to the LWML's 35th Biennial Convention, June 27-30 in Pittsburgh.
Contributions for the current 2011-13 mission goal were accepted through March 31. Funds received over the $1.825 million goal will be put toward the 2013-15 mission goal to be adopted in June and will be used to pay organizational expenses.
To support the LWML, visit its website at lwml.org (click "Donate").