"Christian Law Enforcement Chaplaincy — Theology and Practice" will be held May 20-24 at Concordia Seminary, St. Louis.
The weeklong event — co-sponsored by the seminary and Peace Officer Mini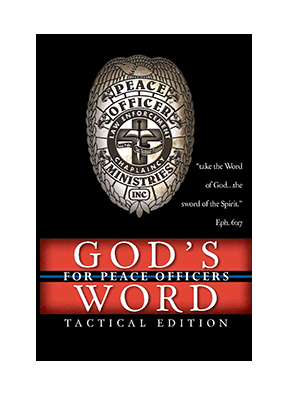 stries Inc. — offers accredited training for chaplains, peace officers and pastors, "focusing on effective Christian ministry to and through law enforcement," according to a seminary brochure.
Courses will be offered on a variety of topics, including:
adopting a sound biblical theology.
understanding law enforcement as a vocation.
distinguishing and properly applying Law and Gospel and God's "Two Kingdoms" within a law-enforcement context.
addressing practical, legal, historical, cultural and missiological considerations.
employing Christian stress-management and officer spiritual-survival strategies.
identifying characteristics of a competent Christian chaplain.
chaplain leadership and communication styles.
A Department of Homeland Security (DHS) course, also offered, fulfills DHS "Guidelines for First Responders."
Leading sessions will be a dozen presenters, including current and former local and national police officers and detectives; the widow of an officer killed in the line of duty; William G. Jones, assistant chief of the Perryville, Mo., police and fire departments and emergency management director for the city of Perryville; the Rev. Frank Ruffatto and the Rev. Steve Lee, executive director and chaplain/founder of Peace Officer Ministries Inc., respectively; and Dr. Dave Minionis, owner of Humanetrics LLC and creator of the "1 to 1 Communications Model."
Registration is $410 and includes most meals, a copy of the Peace Officer Ministries Bible, course materials and certificates. Continuing Education Units will be awarded for full participation. Lodging is extra; limited on-campus housing is available.
Deadline for registrations is May 6.
For information or to register, click here. Or contact the seminary's Office of Continuing Education and Parish Services at 314-505-7286 or ce@csl.edu.
Posted March 13, 2013