President-elect Rev. Dr. Matthew C. Harrison announced July 16 the five nominees who will stand for election as LCMS first vice-president at this summer's Synod convention.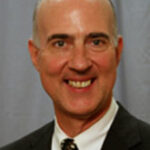 The nominees are:
the Rev. Dr. Carl C. Fickenscher II, professor of pastoral ministry and missions at Concordia Theological Seminary, Fort Wayne, Ind.;
the Rev. Dr. Herbert C. Mueller Jr. of Waterloo, Ill., who is currently serving his first term as LCMS first vice-president;
the Rev. Dr. Scott R. Murray of Houston, who is currently serving his first term as LCMS fifth vice-president;
the Rev. Daniel Preus of St. Louis, who is currently serving his first term as LCMS fourth vice-president; and
Harrison selected the candidates for first vice-president from a list of 20 ordained ministers who received the highest number of nominations from LCMS congregations and who agreed to serve if elected. Bylaws required Harrison to select two of the candidates from the top five of the 20 nominated.
"We are expecting the [election] process to go smoothly," Harrison said. "After much thought and prayer, I decided to go as much as possible with the current vice-presidents who are on the nominations list."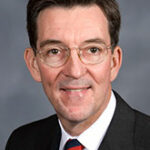 Election of the first vice-president and five regional vice-presidents will take place during the Synod's 65th Regular Convention, July 20-25 in St. Louis.
This year's convention marks the first time for the Synod's new election process, which was adopted by the 2010 convention. Bylaws 3.12.2.1 and 3.12.2.4 provide more details about the nomination and election process for first vice-president.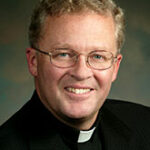 Nomination ballots for first vice-president were mailed to all congregations Oct. 1. Each voting congregation was invited to nominate one or two rostered ordained ministers for the full-time position based at the LCMS International Center.
An outside auditor received the completed ballots Feb. 20, tallied the nominations and delivered them to the Synod secretary's office.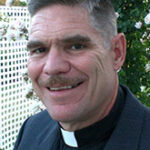 The original 20 nominees and their biographical information can be found in the 2013 Biographical Synopses & Statements of Nominees (Pages 8-30). To download that publication, visit lcms.org/convention/downloads.
On July 6, LCMS Secretary Rev. Dr. Raymond Hartwig announced that convention delegates had elected Harrison to his second term as LCMS president. He received 4,262 votes, or 66 percent of the 6,432 ballots cast.
Harrison, the first vice-president and other LCMS officers elected during the convention will be installed in September.
To see the results of all convention elections, visit lcms.org/convention/nominations.