Concordia Seminary in St. Louis will present a workshop titled "Making Abortion Unthinkable" on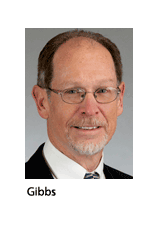 Saturday, Jan. 26.

Registration begins at 8:30 a.m.; the program begins at 9 a.m. and will conclude at 2:30 p.m.

The workshop — which will include video-based presentations and discussions — will be led by the Rev. Dr. Jeffrey Gibbs, professor of New Testament at the seminary.

It is designed to strengthen and clarify understanding for those who attend, as well as equip them to speak winsomely, even to non-Christians, on behalf of the unborn. The workshop is suitable for adults and older teens. Each participant will receive a resource manual.

Registration is $20 and includes lunch. The registration deadline is Jan. 21.

For more information or to register for "Making Abortion Unthinkable," call 314-505-7486 or send an email to ce@csl.edu.

To register online, click here.
Posted Jan. 10, 2013