Concordia Publishing House is offering pastors a free, downloadable planning guide designed to help them with their preparations for Advent, which begins Sunday, Nov. 30.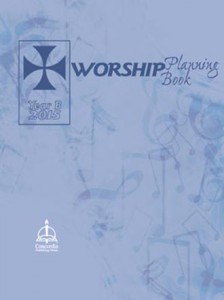 The guide includes suggestions for special music, hymns, readings and collects of the day for each of the four Sundays in Advent.
The information is from CPH's Worship Planning Book: Year B 2015 ($20, item no. 992283WEB).
To download the free Advent planning guide, click here.
Posted Sept. 10, 2014