Dr. Rebecca Schmidt began serving Feb. 3 as associate director of LCMS School Ministry. She brings almost 36 years of experience in early-childhood education and school leadership to the position.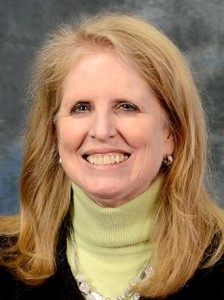 "The LCMS Office of National Mission is overjoyed to welcome Dr. Schmidt," said Executive Director Rev. Bart Day. "As LCMS School Ministry renews a focus in support of early childhood ministry, Dr. Schmidt is the right person at the right time."
"She also brings wonderful administrative experience that will help in the development of future Lutheran administrators through programs like SLED," the Synod's School Leadership and Development program, Day continued.
Of her new role, Schmidt said, "My professional goal is to serve early-childhood and school leaders by providing support and resources to develop programs of excellence for children and families in our congregations and schools. Through our early-childhood and school programs, children have an opportunity to hear the Word of God daily and be nurtured in a relationship with Jesus. Our early-childhood and school leaders are a blessing to the children entrusted to their care."
A 1976 graduate of Michigan State University, East Lansing, Mich., Schmidt earned a Master of Arts in classroom teaching at Michigan State in 1984 and a doctorate in educational leadership and supervision from the University of Arkansas, Little Rock, Ark., in 2003. She completed the colloquy program at Concordia University, Ann Arbor, Mich., in 1993.
During her career, Schmidt has served as a kindergarten teacher, early-childhood director and elementary-school principal. The schools she has served include Trinity Lutheran School, Bay City, Mich. (1978-87); Good Shepherd Lutheran School, Saginaw, Mich. (1987-90); St. Lorenz Lutheran School, Frankenmuth, Mich. (1990-95); St. Stephen Lutheran School, Waterford, Mich. (1995-2000); Christ Lutheran School, Little Rock, Ark. (2000-05); and Immanuel Lutheran School, St. Charles, Mo. (2005-14).
In addition, Schmidt has experience as a consultant for the LCMS Michigan District (1987-2000) and National Lutheran School Accreditation (1990-2014). She also has served as a mentor for the SLED program (2010-11).
"Dr. Schmidt's experience as an early childhood educator and successful leader of Lutheran schools provide her with a background and insights that will be invaluable to her service in this position," said Terry Schmidt (no relation), director, LCMS School Ministry. "She has the skill set that will allow her to empower and inspire our early-childhood programs to pursue higher levels of quality. As a result, more children and families will have the opportunity to learn about their loving Savior, Jesus."
LCMS schools are operated by the church body's congregations. The 2,335 LCMS schools nationwide include 1,376 early childhood centers, 871 elementary schools and 88 high schools, with a total enrollment of nearly 231,000 students.
The associate director of LCMS School Ministry position is in line with the Synod's restructure and is covered in the Synod's budget.