Karin L. Semler began serving in October as executive director of the Asia Lutheran Education Association (ALEA). Based in Shanghai, China, Semler, 44, will help ALEA member schools learn from each other and network with schools, universities and churches regionally and internationally.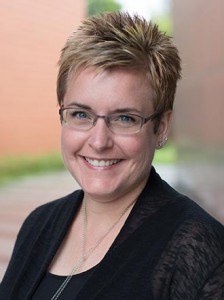 Semler has a background in Christian education and communications, with nearly 15 years of experience in Asia. Most recently, she served Concordia International School Shanghai as director of Student Life, organizing the high-school educational travel program, coordinating co-curricular activities and integrating service learning across the grades. She served the former LCMS World Mission full-time from 1997 to 2002 in several posts, including director of the Mission Information Unit, and part-time until 2006. She also served from 1993 to 1997 with the former LCMS Volunteer Youth Ministry program in Japan.
A 1993 graduate of Concordia University, St. Paul, Minn., with DCE certification and a concentration in evangelism, Semler also holds a 2013 master's degree in educational psychology, with gifted/talented certification, from the University of North Texas, Denton.
She and her husband, Eric, elementary school principal at Concordia International School Shanghai, have two children.
Semler told Reporter that she is "really looking forward to fostering connections between Lutheran national schools and international schools in Asia with LCMS partners in the United States."
LCMS School Ministry and the Lutheran Education Association, she said, "have provided much leadership and support for Lutheran education outside North America," and "the Concordia University System has been a strong partner in many ways.
"There are so many opportunities for ministry at schools in Asia — we are prayerful that more educators and administrators will hear the call to serve in these dynamic ministries."
Founded in 2002, the Asia Lutheran Education Association is a collegial organization of educators, PS-12 schools and post-secondary institutions focused on the highest-quality education while establishing Christian communities throughout Asia. ALEA partner schools and institutions are located across Asia in Australia, China, Hong Kong, India, Japan, Papua New Guinea, South Korea, Sri Lanka and Taiwan.
For more information about the Asia Lutheran Education Association, visit asialutheraneducation.org. Karin Semler may be contacted via email at director@asialutheraneducation.org.
Posted Nov. 12, 2014