KFUO Radio — the oldest operating Christian radio station in the U.S. — continues under new leadership, as Gary Duncan was named the Synod station's executive director of Broadcast Services on June 3.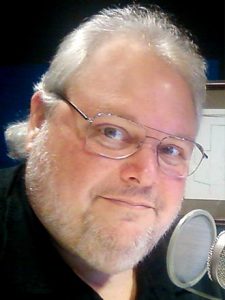 He succeeds the Rev. Rod Zwonitzer, who retired from the position in May.
"It's a pleasure to be able to lead this talented group of colleagues," said Duncan. "From our KFUO support people to our on-air hosts and announcers, kfuo.org is truly blessed to have a staff dedicated to our mission of proclaiming the Good News to the world."
Duncan joined the staff of KFUO in 1993 and previously served in various capacities as the station's production manager, announcer and operations manager. Since 2010, he has served as the director of operations and most recently served as interim executive director.
"Gary brings to the table decades of radio experience as well as a knowledgeable and measured approach to team leadership," said LCMS President Rev. Dr. Matthew C. Harrison. "KFUO has been so blessed with such talented and capable staff. The LCMS can continue to expect an ever-expanding Gospel proclamation from its worldwide radio ministry under Gary's leadership."
Posted June 8, 2015