During a March 18 conference call, the National Lutheran School Accreditation (NLSA) Commission selected five Lutheran schools in the United States for special recognition as "exemplary accredited schools."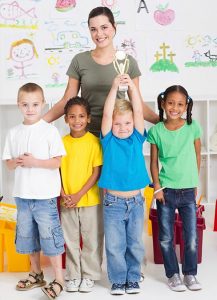 The schools are:
Divine Redeemer Lutheran School, Hartland, Wis.;
Immanuel Lutheran School, Wentzville, Mo.;
St. Michael Lutheran School, Fort Myers, Fla.;
St. Paul Lutheran School, Grafton, Wis.; and
St. Peter Lutheran School, Arlington Heights, Ill.
According to a news release from LCMS School Ministry, "These schools demonstrated compliance with [NLSA] accreditation criteria that exceeded expectations related to the educational and ministry standards that are required for accredited schools. In addition, each school demonstrated innovative leadership through the implementation of best practices related to the academic quality and spiritual development of its students."
"With this honor comes additional responsibility," the release continues.
The leaders of these schools will now be required to intentionally share their best practices with other Lutheran schools. During the 2015-16 school year, each exemplary school will prepare a print article and present webinars that are open to participation for all Lutheran schools.
"The sharing of best practices provides opportunities and ideas that have the potential to improve all schools," according to the release.
National Lutheran School Accreditation, based in St. Louis, encourages and recognizes schools that provide quality Christian education and engage in continuous improvement.
NLSA accredits 700 Lutheran schools that have chosen to submit to vigorous self-study and evaluation. There are more than 2,200 Lutheran preschools, elementary schools and high schools in the United States.
For more information, contact NLSA Director and Director of LCMS School Ministry Terry Schmidt at terry.schmidt@lcms.org.
Posted March 25, 2015