LCMS Rocky Mountain District convention delegates re-elected the Rev. Allen D. Anderson of Boulder, Colo., as president during the district's 50th convention, June 4-6 in Denver. Anderson, who ran unopposed, was elected by acclamation to his second term.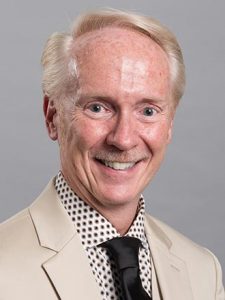 Also re-elected were:
Rev. Gary Piepkorn, pastor of Faith in Christ Lutheran Church, Portales, N.M., as first vice-president, Southern Area.
Rev. Gary Rahe, pastor of Zion Lutheran Church, Holyoke, Colo., as second vice-president, Eastern Area.
Rev. Dwight Hellmers, pastor of St. Luke's Lutheran Church, Golden, Colo., as third vice-president, Central Area.
Rev. David Fischer, pastor of Redeemer Lutheran Church, Salt Lake City, Utah, as fourth vice-president, Western Area.
Under the theme "But the Greatest of These Is Love," based on 1 Corinthians 13, delegates adopted resolutions to:
establish a task force for ministry to and with people with disabilities and also to provide catechetical help and resources for working with those with learning disabilities.
encourage districtwide support for its Biblical Orthodox Lutheran Mission and give thanks for the ministry of the Rev. Dr. George Naeem and others who proclaim Christ to the Arabic world.
support liberty in district worship; affirm biblical doctrines, confessional positions and the Lutheran traditions of worship; and clarify a previous 2012 convention resolution concerning use of worship resources.
request that the 2016 Synod convention create a task force to review procedures in the Synod's Bylaws concerning expulsion of congregations or individuals from membership, make available appropriate forms of discipline in the event of dereliction of duty and encourage prayer for ecclesiastical supervisors.
During the district convention, LCMS Fifth Vice-President Rev. Nabil Nour brought greetings from the Synod and installed Anderson. Anderson then installed the newly elected vice-presidents and other officers.
Posted June 11, 2015