Concordia Seminary, St. Louis (CSL), President Rev. Dr. Dale A. Meyer has announced the start of the "public" phase for the seminary's current comprehensive fundraising campaign known as "Generations: The Campaign for Concordia Seminary."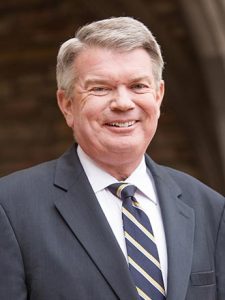 With a goal of $180 million — the largest in the St. Louis seminary's 176-year history — the campaign will provide funding to build endowments, increase annual support and expand library and learning-technology initiatives.
"The campaign aims to ensure that future generations have healthy, loving, Gospel-proclaiming congregations to nurture and sustain them in their heavenward way," Meyer said. "Our singular mission is to prepare pastors who are ready for ministry, who can proclaim the Gospel in a relevant and compelling way and who love the people God calls them to serve."
In the campaign's "silent" phase, the seminary has already raised more than $111 million in gifts and pledges toward the final goal.
"Thanks to generous friends and alumni, 'Generations' is on track to be transformational," said Vicki Biggs, CSL's senior vice-president for Seminary Advancement. "Gifts to this campaign will ensure the financial viability of Concordia Seminary for generations to come, allowing us to focus on the intellectual and spiritual development of pastors, deaconesses and missionaries who will make an eternal difference in the world."
Craig and Jane Olson of Orange, Calif., are co-chairs of the campaign.
"We have a whole generation of young people who are seeking meaning and purpose in life, and the church must be the place where they ultimately find it," said Craig Olson, the retired CEO of a baking company with global reach. "Concordia Seminary is shaping pastors who will lead this evangelical effort. Producing high-caliber pastors for ministry in today's world is not simple and it comes at a price worthy of sacrifice. … [Supporters'] participation through prayer, service and generosity is essential."
Previously, the seminary's most recent comprehensive fundraising campaign known as "How Will They Hear?" concluded in 2010 with $80 million raised.
To learn more about the "Generations" campaign, visit csl.edu/generations.
Posted Sept. 28, 2015