The Rev. Dr. Gary Zieroth, senior pastor at St. John's Lutheran Church in Chaska, Minn., began serving Sept. 1 as the interim director of the PALS (Post-Seminary Applied Learning and Support) program for the LCMS.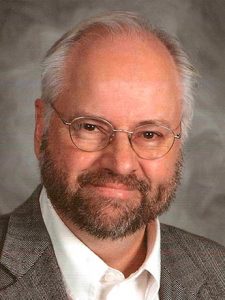 Working deployed from his home in Chaska, Zieroth leads the PALS staff to ensure that new LCMS pastors and their wives make a smooth transition from seminary to parish life. PALS offers continuing education and support for these new pastors and wives during their first three years in the parish, using local facilitating pastors who organize groups of four to 12 new pastors and wives for a series of meetings that include worship, study, discussion and fellowship.
"It has been a great honor and privilege to be asked to serve in this position," said Zieroth. "I rely heavily upon an excellent and committed staff, Carrie O'Donnell and Barbara Clark, who do a lot of the heavy lifting. I am thankful to be serving with such facilitators in the districts and for working with our district presidents. In these past months I have gained a greater appreciation for how our Synod works together to help take care of our pastors and families who, in turn, take care of their flocks."
"Gary brings excellent pastoral care experience and skill to the PALS program," said the Rev. Bart Day, LCMS interim chief mission officer and executive director of the Office of National Mission. "A pastor's pastor, that is what Gary is. He will be a wonderful interim director and has already proven himself over these first few months."
Having served 25 years in the ministry, Zieroth brings experience and interest in continuing education to his work as PALS interim director. He has an earned doctorate (D.Min.) from Concordia Theological Seminary, Fort Wayne, Ind. (CTSFW), and has participated in numerous workshops, retreats and conferences as a speaker.
In addition to his current post as interim director of PALS, Zieroth has served on several boards and committees in both the LCMS and Lutheran Church—Canada (LCC). He also is an adjunct professor and doctoral adviser at CTSFW.
Prior to his pastorate at St. John's in Chaska, Zieroth served parishes in Maryland and Alberta, Canada. He has been featured on "Issues, Etc." and on KFUO's "Faith 'n Family" radio programs and has published works in Concordia Pulpit Resources and The Lutheran Witness.
"Rev. Zieroth may be a relatively new face in the PALS office, but he's not new to service in and for our Synod," noted Carrie O'Donnell, PALS coordinator. "His wealth of service and pastoral approach to everything he does have made it possible for him to fit so quickly and so well into this role. The relationships he has built with the two seminaries, the district presidents, and pastors and laity across our Synod will be a great benefit to our office."
PALS has also recently developed and released a new logo that reflects the purpose and identity of the PALS program.
A description statement for the new logo reads: "At the center of all we are and what we do is the cross of Christ. Circling the cross are the many people who make up the PALS program — namely congregations, facilitators, pastors and wives. The circle reflects the collegial nature of the PALS program, which focuses on learning together and supporting one another. The colors mirror the blue of the LCMS cross, the green of the Koinonia portion of the 'Witness, Mercy, Life Together' emblem, and the gold represents the crown of righteousness that all Christians will receive when we have 'finished the race' and 'kept the faith.' "
For more information about PALS, contact Interim Director Rev. Dr. Gary Zieroth at gary.zieroth@lcms.org.
Posted May 11, 2015 / Updated May 13, 2015