"Facing Trials Together: Walking Together in Christ" is the topic of a free webinar scheduled for 1-2 p.m. Central time on Wednesday, Dec. 14.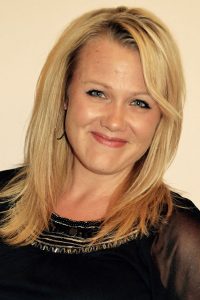 Sponsored by LCMS Youth Ministry, the webinar is designed as a support resource for professional and lay leaders who work with youth.
"Who am I? Why was I even born? What is the purpose of my life? Does anyone really care? These questions are what is leading today's youth into crisis after crisis," says webinar presenter Heather Ruesch. "Without consistent, biblical influence, we easily lose our way."
During the webinar, Ruesch plans to share how parents, youth workers and friends can walk alongside young people when they are in a crisis or difficult situation, especially when facing troubles like sexual temptation and sin, teen pregnancy, relational abuse and divorce. She will highlight warning signs to look for and how to properly care for youth during these times.
Ruesch and her husband, the Rev. Matt Ruesch, are career LCMS missionaries in Puerto Rico. A well-respected life-issues speaker and singer/songwriter, Heather is passionate about youth and grateful to be a voice of God's truth in their lives.
Ruesch spoke at the 2016 LCMS Youth Gathering, leading two interest-center sessions titled "Purity: Living Black and White in a World of Fifty Shades" and "When All You Need is a Friend: Facing Crisis Together."
Register for free webinar
For more information or to submit questions for the webinar, email LCMS Youth Ministry at youth.ministry@lcms.org.
Posted December 12, 2016